Announcements & News
WELCOME!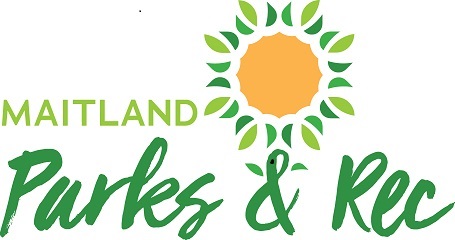 Welcome to the City of Maitland Parks and Recreation Department. Whether it is attending one of our many special events, participating in a recreation program with one of our highly qualified instructors, or renting one of our facilities for your next special occasion, we think you'll love what we have to offer. We invite all people with and without disabilities to enjoy our programs and services. More information about our offerings can be found by clicking on any of the menu topics available above. Feel free to contact us directly if you have additional questions on how we can accommodate you at 407-875-2848 on any day of the week (excluding holidays) between 8am and 10pm.
Getdown Downtown Block Party - First Friday of each month October 2019 - May 2020
The place to be on the first Friday of every month is Independence Lane in front of Maitland City Hall for the Getdown Downtown block party. Enjoy live music, vendors, food trucks, and children's activities between 6 and 9pm each first Friday. Admission is free with beer and wine available for purchase. For more information please call 407-539-6268.
Maitland Senior Center - Open 9am to 4pm every weekday!
The Maitland Senior Center hosts a wide variety of classes and recreation programs that help to keep seniors active and enjoying new experiences. Our staff can also help to provide information about the many service organizations throughout Central Florida and the state that cater specifically to senior needs. Stop by or call us today at 407-539-6251 to find out more information.
Maitland Farmers' Market - Each Sunday from 9am to 2pm at beautiful Lake Lily Park
Visit with vendors selling fresh veggies, popsicles, breads, and many other specialty items at the Maitland Farmers' Market each Sunday. Check out our Facebook Page for the latest information on periodic live music performances and cancellations due to weather or holidays.